RECREATIONAL AND SPECIALTY
PADI BUBBLEMAKER PROGRAM
The program is as fun as its name suggests: it gives children the opportunity to have fun blowing bubbles while diving. For breathing underwater and swimming in shallow water, children aged 8 and over can use scuba gear. Throw a party or celebrate a birthday, with friends or family, with a memorable and exciting Bubblemaker event.
The child must be at least 8 years old. Children should be comfortable in the water, but no previous diving experience is required. Parental approval is required.
Bubble Makers will have the opportunity to:
• Experience diving under the direct care and supervision of a PADI Professional. Everything happens in maximum safety!
• Take their first breath underwater, in water shallower than 2 metres/6 feet
• Learn about and use scuba gear specifically designed for children (not adults)
• Have lots of fun!
The Bubblemaker Crew-Pak contains a few keepsakes and is full of fun surprises, like a kids beach towel, logbook, certificate, washable tattoo, decal, and the popular and adorable Bubblemaker figure. Adults love it too!
PADI DISCOVER SCUBA DIVING
If you are interested in diving, but are not sure you want to sign up for a certification course, the Discover Scuba Diving program is the perfect way to find out. In no time, you will learn basic underwater skills and make the first breaths underwater.
Want to find out what the diver is before deciding to get the PADI Open Water Diver certification? During a Discover Scuba® underwater experience, you can try to dive for the first time in a swimming pool or in a calm aquatic environment.
We will provide you with underwater equipment, explain the basic diving skills and answer any questions you may have.
PADI REACTIVATE (SCUBA REFRESHER PROGRAM)
ReActivate is the immersive and effective way to retrace your underwater skills. Quickly review the topics you know well, deepen those topics where your knowledge could be less strong.
Plan the optional practice in water and get a new patent that brings back the new date "ReActivated". Your PADI certification never expires; but if you haven't been diving for a while, it's better to be too prepared that risk having a problem because you forget something important. Also, diving centers like to see a recent ReActivate date on your license.
PADI SEAL TEAM e MASTER SEAL TEAM
The PADI Seal Team is designed for young divers who want to have fun in the pool by completing exciting AquaMissions.
Have you ever thought what it's like to dive with a flashlight, take a digital photo under water or float half water like an astronaut?
In addition to learning the basic diving skills, there are the AquaMission so-called, such as diving on wreck, navigation, trim, environmental awareness and much more. The PADI Seal Team program includes fun activities in the pool, meeting new friends and sharing adventures in the underworld.
To be able to enroll in the PADI Seal Team program, a child must be at least 8 years old. No prior underwater experience is required but, in water, children should be comfortable. Parent approval is required. The PADI Seal Team program teaches responsibility and respect for the aquatic kingdom. It is divided into two parts.
The first part, the Aquamissions 1 - 5, develops basic diving skills such as breathing under water, emptying a mask, recovering a dispenser and swimming experiencing the feeling of weightlessness. Each session takes about an hour. By completing these AquaMission you will become a recognized member of the PADI Seal Team. When you're large enough to participate, your experience might be worth the PADI Open Water Diver course.
The second part, 10 specialties AquaMission includes adventures such as creature identification, research and recovery and skin diving. By completing all these adventures you will become a member of the PADI Master Seal Team - an elite of small divers.
PADI SCUBA DIVER
The PADI Scuba Diver course is a subset of the PADI Open Water Diver course. If you don't have much time but you really want to become a diver, the PADI Scuba Diver level could be what it does for you, especially if you think you're going to dive mainly with a guide. If your final goal is to achieve the Open Water Diver license, this course is an intermediate step.
PADI Scuba Divers are qualified to:
• Immerse yourself up to 12 meters/40 feet under the direct supervision of a PADI professional.
• Get refills, rent or buy equipment and participate in underwater activities, provided adequately supervised.
• Continue training by pursuing the PADI Open Water Diver patent and enrolling in certain specialty courses.
To enroll in a PADI Scuba Diver course (or Junior Scuba Diver) you must be at least 10 years old. You must possess adequate swimming skills and be in good health. No previous immersion experience is required, but first you can do a test with the Discover Scuba Diving program.
PADI OPEN WATER DIVER
It represents the first level of underwater certification. We will teach you how to immerse yourself in a relaxed learning environment. Become a diver and explore a submerged world.
At the end of the course, you will have the skills and knowledge to immerse yourself in a site near home or abroad, and become an ambassador for the submerged world.
PRIEST ADVENTURE DIVER
The PADI Adventure Diver course is a subset of the PADI Advanced Open Water Diver course. Ever wanted to try digital underwater photography, fish identification, or scuba diving in a dry suit? In this program, there is a long list of diving adventures that you could participate in. Complete three Adventure Dives and earn the Adventure Diver certification. It's a great chance to work with your instructor to improve your skills and build more confidence. Try what you like and enjoy diving even more.
Get credit! Each Adventure Dive could be credited as the first immersion of the corresponding PADI Specialty Diver course. If you have already completed a specialty course, ask your instructor if this is worth credit for an Adventure Dive.
If you are at least 10 years old and are PADI (Junior) Open Water Diver and want to take the next step, you should sign up for the Adventure Diver course. Young divers can only participate in certain Adventure Dives – ask us for information.
PADI ADVANCED OPEN WATER DIVER
The Advanced Open Water Diver course is dedicated to improving your skills. You will practice navigation and control of the accommodation, try to immerse yourself in depth and perform three specialty dives of your choice (it is a taste of specialties).
For each specialty completed, you can get credit for PADI specialty certifications. Bring your diving skills to a next level.
Here are some of the many options: Deep, Digital Underwater Photography, Dive Against Debris, Dry Suit, Enriched Air Nitrox, Fish Identification, Night, Peak Performance Buoyancy, Search & Recovery, Underwater Naturalist, Underwater Navigation, and Wreck Diver.
Learn more about diving, deep dives and three types of diving specialties. After doing some skill practice with your instructor, you will perform five dives in free water. There is no exam because this course is designed to make you enjoy and gain experience.
PADI RESCUE DIVER
This course will change your diving for the best. You will learn to identify and solve small problems before they become more serious, you will increase confidence in yourself and, during the course, you will have fun while working seriously.
Become an expert in every type of dive condition. Find out why many divers say that the Rescue Diver is their favorite diver course.
PADI MASTER SCUBA DIVER
Join the best of the best in the recreational diver and live a life from PADI Master Scuba Diver. The Master Scuba Diver level puts you in an elite of divers of all respect that got it thanks to an excellent experience and training. Less than two percent of divers get this level.
When you show your Master Scuba Diver license, people will know that you are immersed in different environments and that you have had a good number of diving adventures.
Any diver, provided he is at least 12 years old, should aim to become Master Scuba Diver.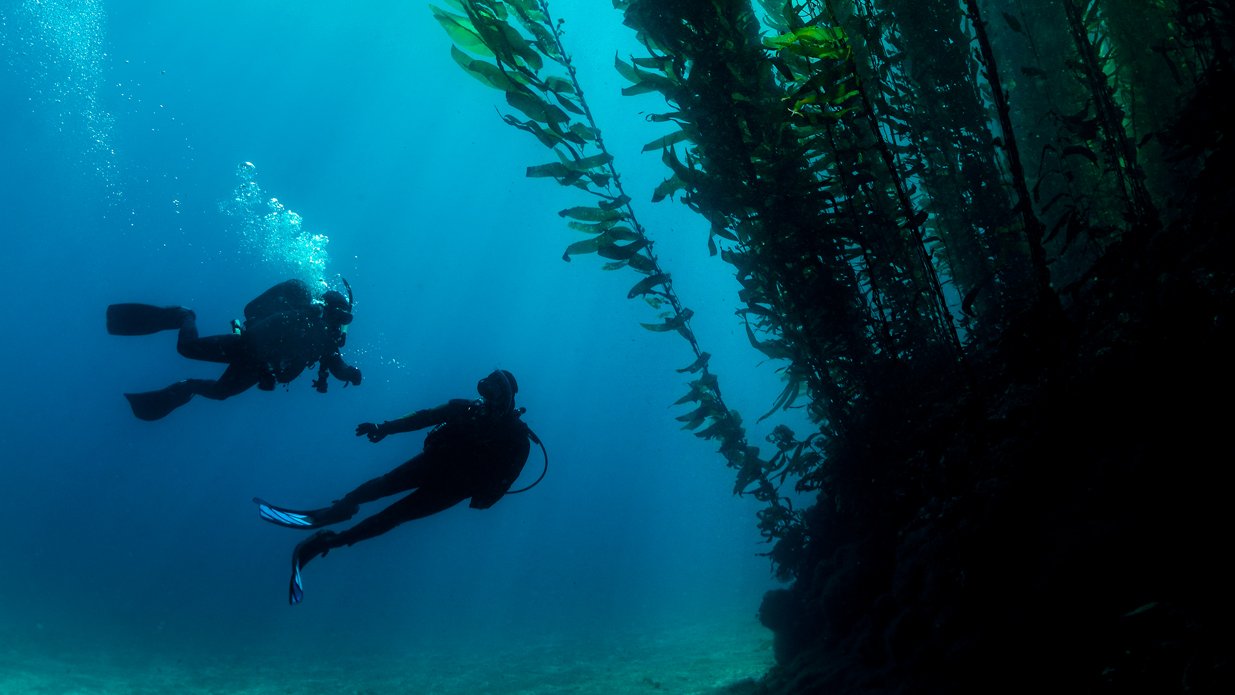 PADI DEEP DIVER
When you dive below 1 meters/60 feet, you must keep in mind special safety considerations.
If you are ready to expand your borders, a PADI Instructor will help you gain skills and confidence to explore up to a maximum depth of 40 meters/130 feet.
During the PADI Deep Diver course, you will learn how to plan deep dives, manage gas supply and how to identify and manage narcosis. You will learn the contact procedures with the diving partner, safety considerations and depth check.
PADI DIGITAL UNDERWATER PHOTOGRAPHER
You could spend hours and hours learning how to take underwater photographs by wrong and retrying, or you can take a shortcut. Learn tricks and advice from professionals on how to make beautiful underwater photos and the best way to capture videos while diving with a GoPro (or another "action camera").
During the PADI Digital Underwater Photographer course, you will learn how to take underwater photos that you will be proud to share with others.
Avoid beginner errors and shorten the learning curve with professional advice. Learn how to use underwater photography lights (flash), avoids re-diffusion and improves colors.
PADI DIVER PROPULSION VEHICLE
During the PADI Deep Diver course, you will learn how to plan deep dives, manage gas supply and how to identify and manage narcosis.
You will learn the contact procedures with the diving partner, safety considerations and depth check.
PADI DRY SUIT DIVER
During a pool session and two dives in free water, you will learn to immerse yourself comfortably and safely with a underwater underwear. An experienced instructor will help you adjust your thirst and shorten the learning curve.
Unlike the wetsuits, the tinned mute is full of air.
During your stagnant underwear course, your instructor will teach you how to control the air in your stagnant underwear along with your trim.
You will also discover different types of tinned mutes, such as repairs and basic maintenance.
PADI ENRICHED AIR DIVER
Learn why nitrox allows you to take longer dives and how to safely dive through your own online study. Found with your PADI Instructor for practical exercises, then do two dives (optional).
The enriched air, also known as nitrox or EANx, contains less nitrogen than normal air. Breathing less nitrogen means you can enjoy longer dives and shorter surface ranges. No wonder the Enriched Air Diver is the specialty Most popular PADI.
PADI EQUIPMENT SPECIALIST
Do not risk jumping an immersion due to a sludge of the fin that breaks or a cut on the muta. Learn how to repair small equipment failures and how to clean, store and maintain your equipment so that it lasts long.
Do not miss a dive due to small problems with your underwater equipment. Whether it's a missing o-ring, a cut on the wetsuit or a pin strap that broke, the PADI Equipment Specialist course teaches you to manage basic repairs and adjustments. Also, you will learn more about how your equipment works, allowing you to feel more comfortable and more prepared to take care of your investment.
If you are at least 10 years old and are certified as PADI (Junior) Scuba Diver, you can enroll in the Equipment Specialist course.
PADI FULL FACE MASK DIVER
Working divers, as well as public safety divers, use full face masks because they protect the eyes and nose from water pollutants, provide comfort in cold water, and allow for communication. If you are interested in public safety diving, scientific diving, or venturing into extremely cold water, then learning to dive with a full face mask is for you. Since full face masks allow you to breathe through your nose, they are also useful for those who have difficulty using standard masks. Diving with a full facemask offers a different experience and this may be the main reason to try it.
To enroll in a Full Face Mask Diver course, you must be a PADI Open Water Diver and be at least 12 years old. There are different types of full face masks, and you start learning about the various features and components of the mask. Then, learn the techniques for preparing for and diving with the full face mask, as well as how to maintain it properly. On a confined water dive, you get used to using your mask and practice skills to prepare you for open water dives.
During two free diving, you will demonstrate your ability to:
• Prepare and properly control your dive mask.
• Adjust it and empty it under water.
• React to emergency situations of exhaustion gas.
PADI NIGHT DIVER
Can Open Water divers dive at night? Yes, but appropriate training will make your first night dive more fun. You will learn how to navigate the darkness, where you will find the most interesting creatures, and you will get tips for night diving from your instructor.
Thinking of diving at night seems a mysterious and yet fascinating thing. Although you've been immersed many times in a site, at night you dive into a completely different world and watch it come to life in the light of your underwater torch. The scene changes as day creatures leave room for night creatures. If you've ever wondered what happens under water after sunset, sign up for the specialty course PADI Night Diver.
If you are at least a PADI (Junior) Open Water Diver who is at least 12 years old, you can enroll in the specialty course Night Diver.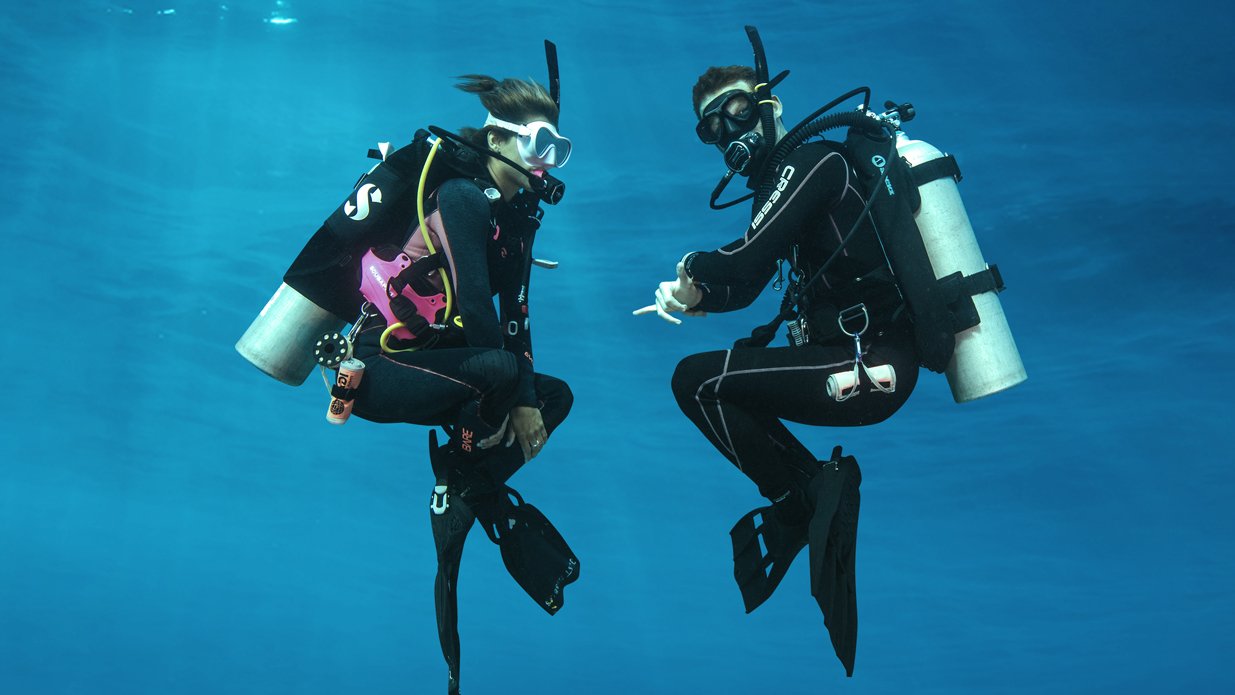 PADI PEAK PERFORMANCE BUOYANCY
An excellent control of the construction is what distinguishes skilled divers. You've seen them underwater. They slide in the water effortlessly, use little air and rise, descend or are in hovering almost without thinking.
They look more easily at aquatic life without disturbing what surrounds them. You can do this too. The specialty course PADI Peak Performance Buoyancy improves your thirst skills as a beginner diver and develops them at a higher level.
Those who have a PADI (Junior) Open Water certification or higher, and at least 10 years of age, can enroll in the Peak Performance Buoyancy course.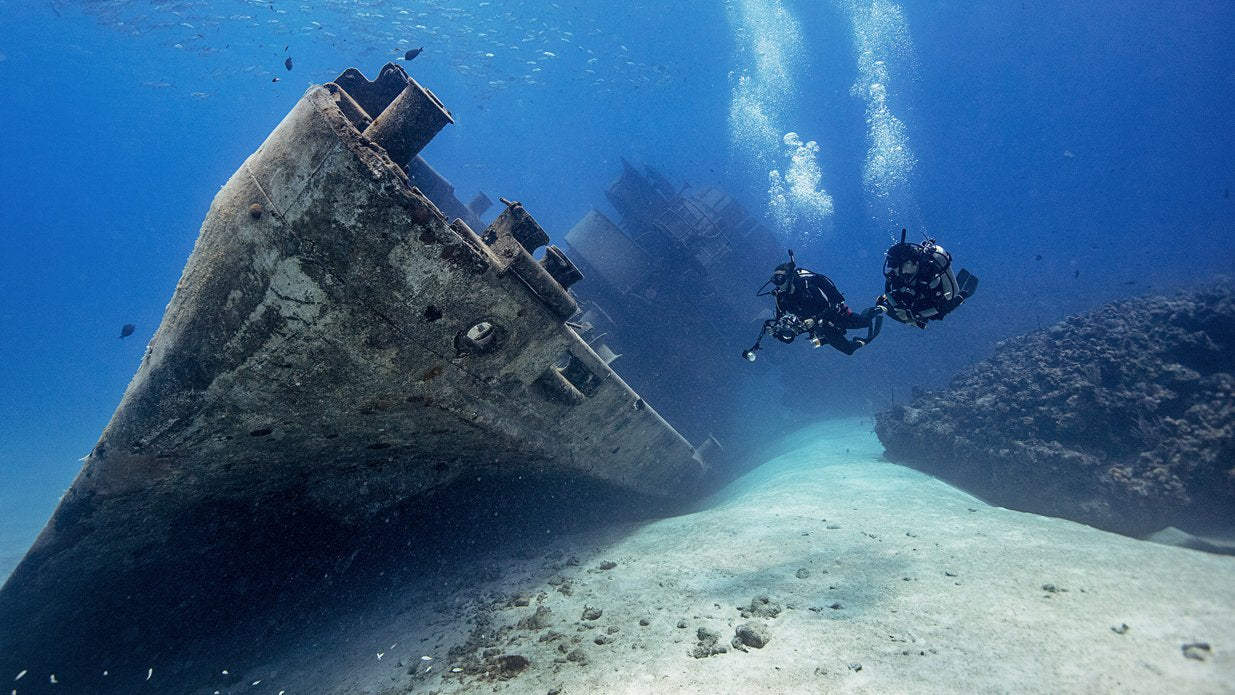 PADI WRECK DIVER
Every wreck is different. During the PADI® Wreck Diver course, you will learn how to explore the different types of wreck by studying their disposition, history and dangers, and you will practice specialized diving skills.
Whether sunk on purpose to create an artificial reef for divers or by accident, wrecks are fascinating windows into the past. Ships, airplanes and even cars are exciting to explore and usually teeming with aquatic life. Every wreck offers a chance for a discovery, to unravel a mystery or to uncover something others have missed. The PADI Wreck Diver specialty course is popular because it offers exciting adventures while following responsible wreck diving practices.
If you are at least 15 years old and already have the PADI Adventure Diver or higher level certification, you can enroll in the specialty course Wreck Diver.
PADI UNDERWATER NAVIGATOR
If you do not know how to use a compass or natural navigation clues, it is easy to lose orientation under water. Learn how to easily find the way back to the boat or shore, without re-emerge, and avoid long and extensive swims.
Be the diver everyone wants to follow because you know where you are and where you are going. The PADI Underwater Navigator course refines your viewing skills and teaches you to use the water compass more accurately. If you like challenges with important goals, sign up for this course and have fun finding your way.
If you are a PADI (Junior) Open Water Diver who is at least 10 years old, you can enroll in the specialty course PADI Underwater Navigator.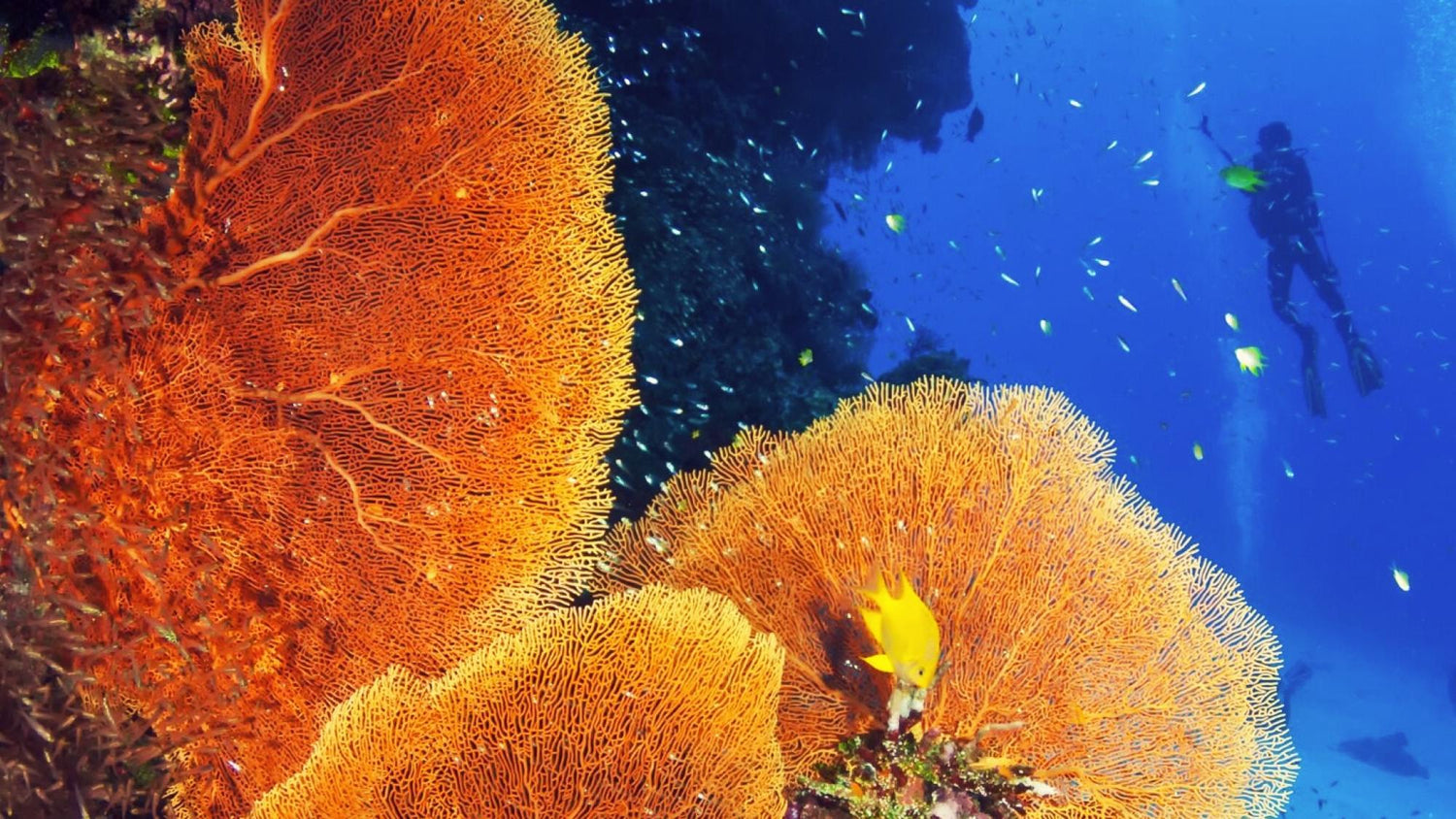 PADI CORAL REEF CONSERVATION
Everyone enjoys diving or snorkelling on vibrant reefs - in warm, clear waters, yet not many recognize what they see or the importance of a coral ecosystem. The Coral Reef Conservation Specialty Course helps you appreciate the complexity of these habitats, and teaches you how to protect these vital systems.
Anyone interested in the aquatic world can enroll in this course. To achieve this non-diving certification, there are no prerequisites, age restrictions or sessions in the water.
Through class discussions you will learn:
• How coral reefs work and the complex nature of the life they host.
• Why coral reefs are so important.
• Because many coral reefs are in danger.
• What you can do to avoid further decline.
• How Project AWARE brings divers and water lovers together to make a difference.
+ 5 OTHER COURSES
I Recreational Courses and Specialties They DO NOT end there!